Message from the CEO
I am pleased to welcome you to the Fairway Foodservice website.
Whether you're a potential customer looking for our award-winning own brand range, looking into membership opportunities or a supplier looking for new markets, I trust you'll find what you're looking for here.
We've been building our reputation as a progressive buying agency since 1984, providing our members access to a portfolio of 6,000 carefully selected ambient, frozen, chilled and non-food products and developing our range of 600 own brand products. We're in an ongoing cycle of product and performance reviews which is how we maintain quality and standards.
We continually monitor the market for pricing trends and have created our bespoke Fairway Connect information portal to share information and analyse sales data to empower our negotiations and support our members. Of course, real-time data is only one aspect and I am proud of our team of expert buyers, marketeers, data analysts, technicians and support staff who daily drive the business forward.
Over the past few years we've been increasing our emphasis on traceability, sustainability, plastics reduction and environmental protection. One of our major initiatives for 2019 is to create a rounded Environmental and Corporate Social Responsibility charter and we've already made great progress within Fairway with our solar offices, heat exchangers and fleet of plug-in-hybrids powered by renewables.
We also listen. By listening to our members, caterers, suppliers and the market we've been able make informed decisions and innovate rapidly resulting in great cost savings for our members and a trusted own brand range for caterers.
Enjoy our website and please feel free to get in touch.
Chris Binge
Chief Executive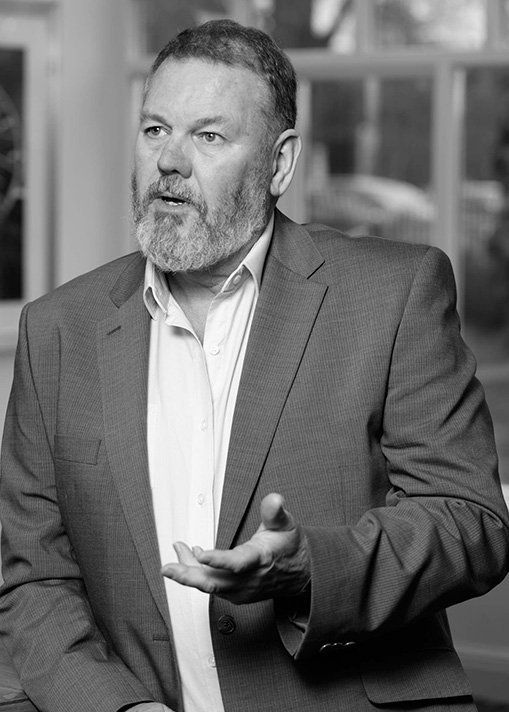 Find Your Local Fairway Member
OUR MEMBERS
Our 20 owner-members are spread across UK including Ireland and the Channel Islands and throughout Spain and the Canaries. Mostly independently owned, they are focussed on providing customers with consistent quality, exemplary service and exceptional prices. Advanced logistics infrastructure enables "next day" delivery and often to a specific time.
Underpinning all this is the relationships our members enjoy with their customers both face-to-face and through telesales. All members are working to transform their digital solutions be that online ordering or through increased communications, helping customers stay abreast of the latest products and trends.